This will probably be all the work for a while, other than maybe working on decreasing the smoke odor inside. Shad just informed me that it wasn't the hinges that needed to be replaced but the interior second door latches, top & bottom.
That light certainly is bright!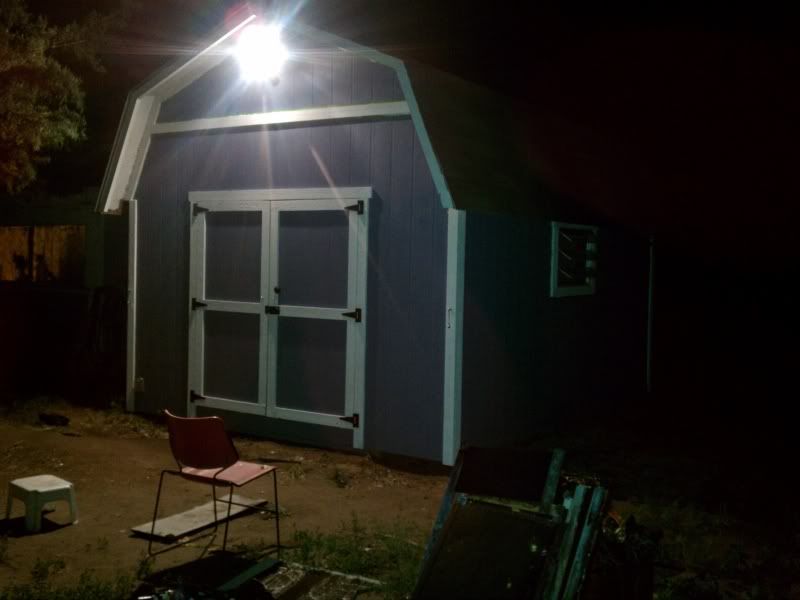 All trimmed out and the doors straightened up with a new latch and lock aligned ready to be locked up.
With the light off, though it is night, you can see the trim work all finished.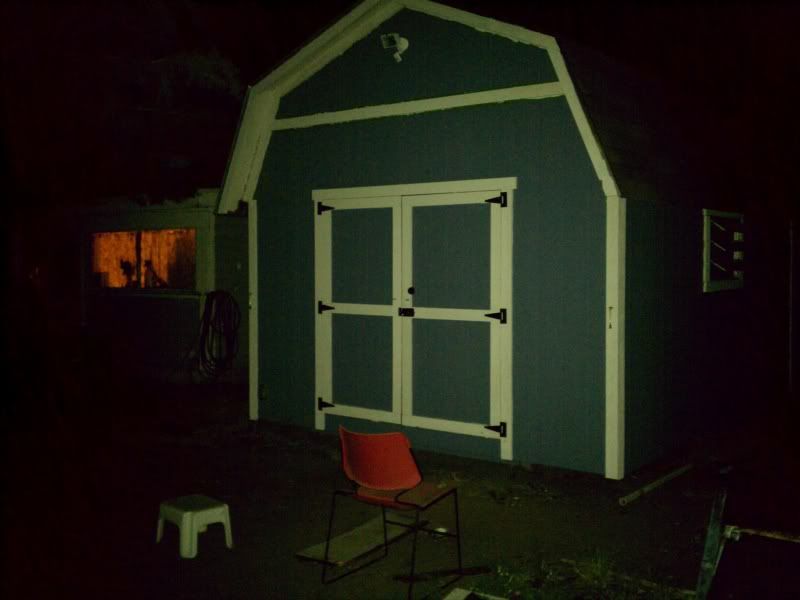 Looks like a brand new shed from the outside. Even with the loss of all the tools, I find it comforting to see the shop standing, looking fresh and new.
Thank You Everybody for all your prayers and support! Keep watch for new posts on Shad's progress to rebuild his work space and equipment inventory.