The granddaughters were here this last weekend and we had gone out to the studio to work on crafts (a later post). Grandpa called out to the studio and told us we should be getting pictures of the sunset, so out we went. The sky was ablaze!
The younger granddaughter, being the precocious child that she is, decided to divide the clouds with her mighty staff. (It appears that the lamppost in the lower right was also leaving skid marks on the clouds.)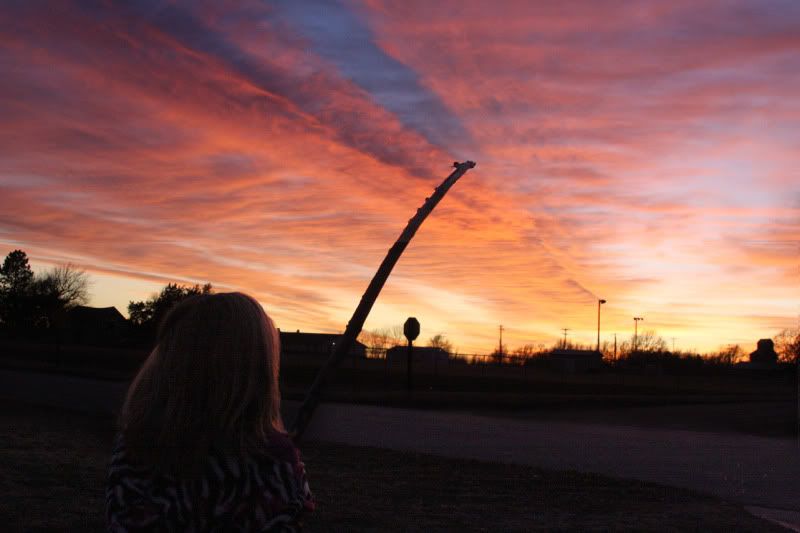 Walking to the backyard we found that the moon had been treed.
The older granddaughter freed it and held it aloft so it could find it's place. She needs no one to give HER the moon, she can capture it herself.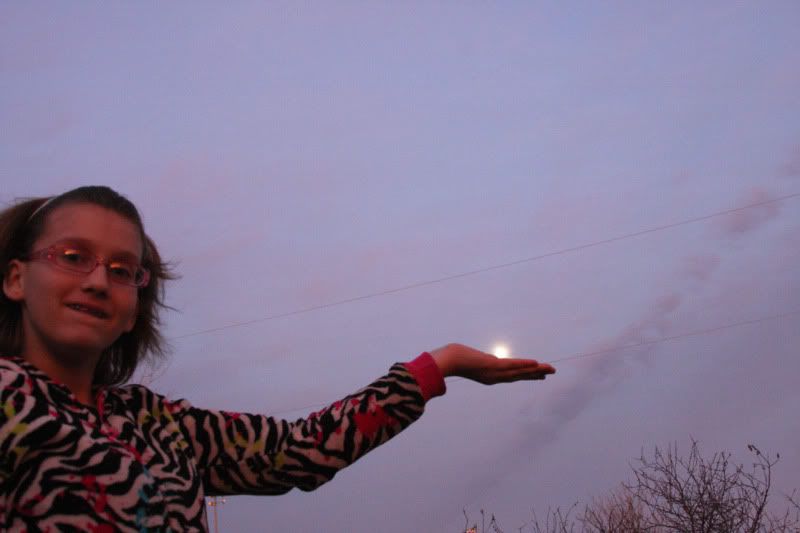 The clouds looked so much like fluffy frosting that the older granddaughter decided to give it a taste and took a long sample with her finger. Must've been like Cotton candy.